2021 Events
We are a non-profit organization and proceeds from our events will remain local. Over the years we have helped to support colon cancer research at the Wilmot Cancer Center, the development of cancer awareness programs through the University of Rochester's Division of Gastroenterology & Hepatology, and provided funds for the Livingston County Department of Health Cancer Prevention Program and Cancer Services of Monroe County, among others.
November 15th - 20th, 2021
We are excited to announce that our 2nd Annual online fundraiser event – the Blue Ribbon Auction is scheduled!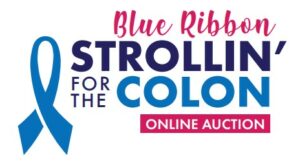 Join us at https://www.32auctions.com/StrollinForTheColon
Auction begins on Monday, November 15th, 2021 @ 9:00am and will run through Saturday, November 20th at 10:00pm. So, make sure to get your bids in!
More items are being added to our auction – so stay tuned! If you are interested in donating items towards our auction, please contact us at strollinforthecolon5k@gmail.com
---
September 11, 2021
Thank you to everyone who participated, volunteered, and sponsored our 10th Annual Toni's Race! The event was held on Saturday, September 11th, 2021l. Check out our photos page for some of the highlights from the event.
Photo Gallery
---
March 2021
Thank you to everyone who celebrated our Dress in Blue Day event with us on March 5, 2021. Check our Facebook page for some amazing Dress in Blue photos!
SPECTRUM NEWS: URMC and Strollin' For The Colon Team Up To Raise Awareness for Colon Cancer.
---
Save The Date - Upcoming Events
Check for updates as more events will be added.
---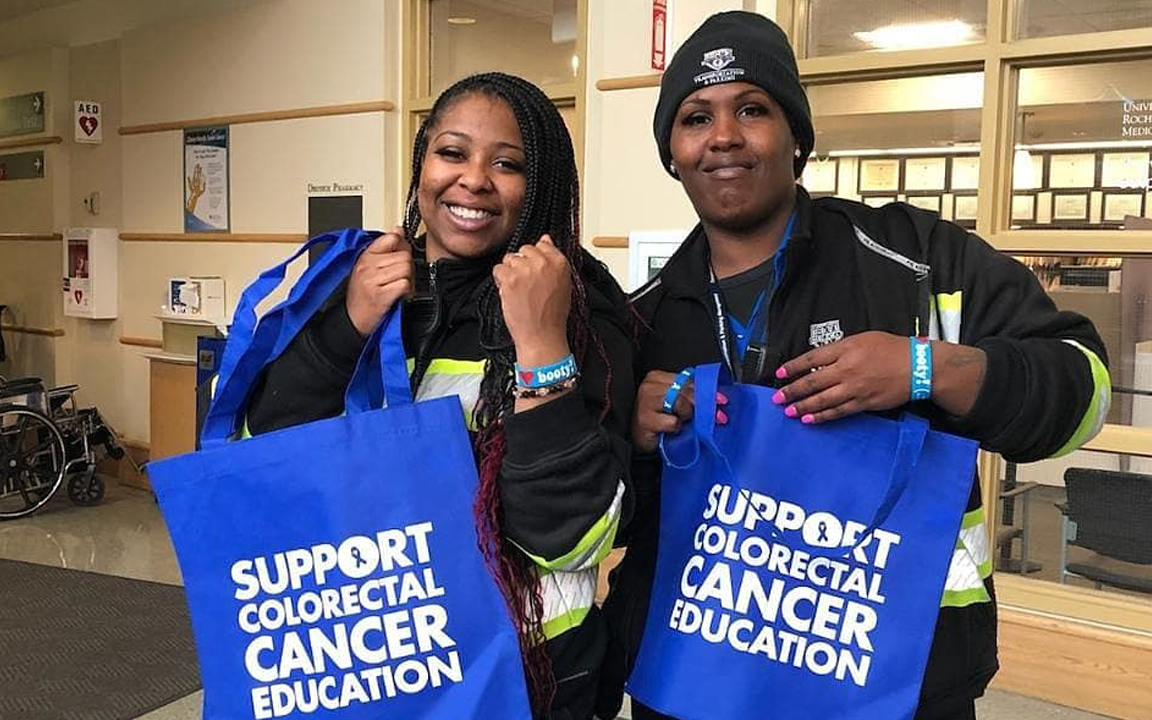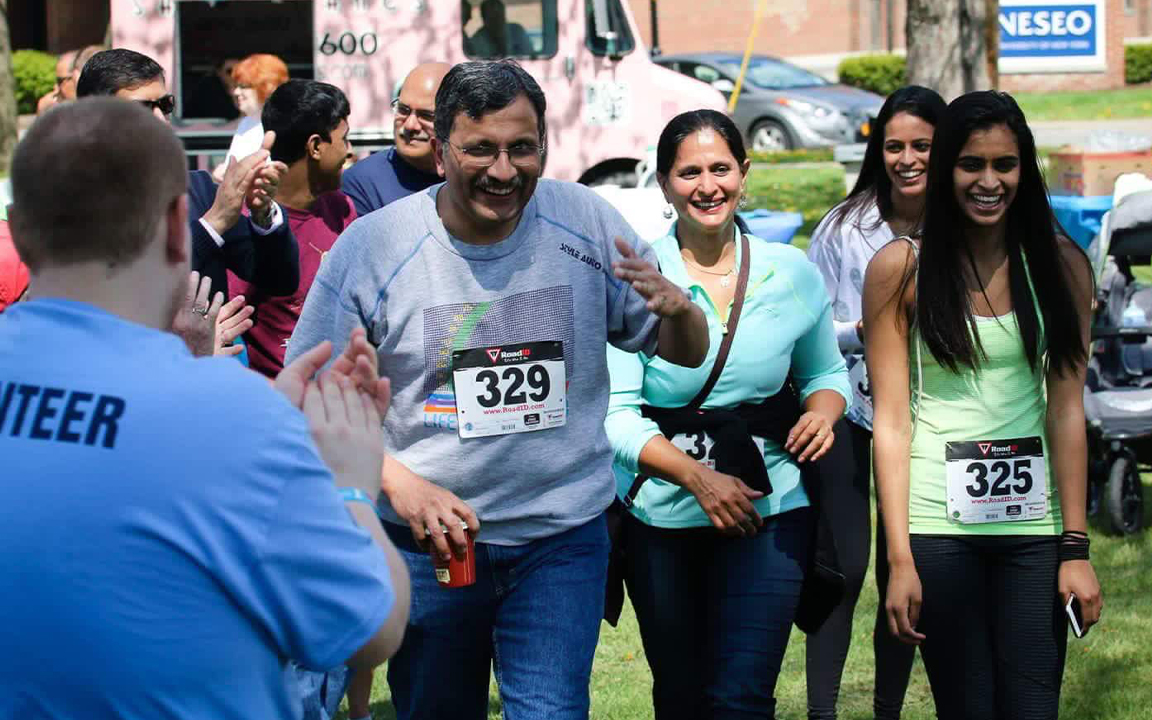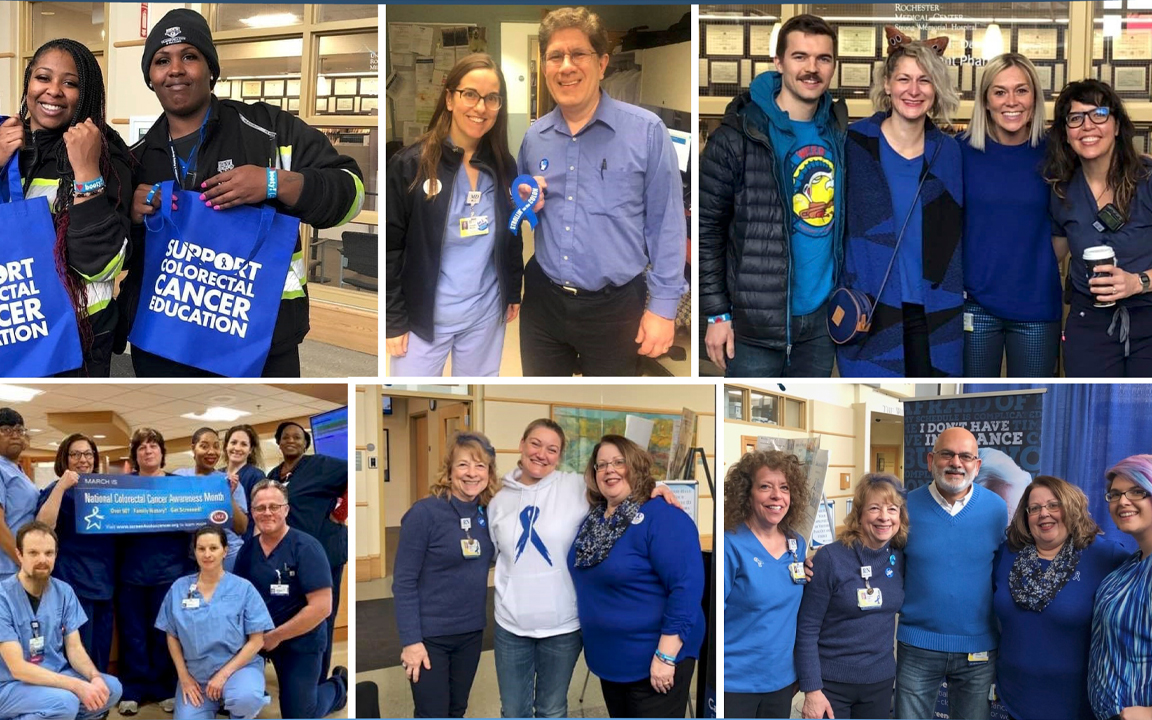 Dress In Blue
The month of March is National Colorectal Cancer Awareness Month. Strollin' for the Colon and the University of Rochester Medical Center's Gastroenterology Division hosted the annual event on Friday, March 5, 2021. Dress in Blue Day brings awareness to colorectal cancer and honors all who are impacted by this disease. By wearing blue, participants joined us to promote our message that all men and women age 50 and older should be screened for colorectal cancer.  Check out our Facebook page to see the great photos from our event, and follow us to show your ongoing support of Strollin' for the Colon.