Strollin' For The Colon and the 5K walk/run began in 2012 to raise funds to support those who are fighting colorectal cancer. We so happy and grateful to everyone who supported us for our 10th Annual Toni's Race on Saturday, September 11, 2021 at Stewart Lodge in Mendon Ponds Park. The event was a great success! Please visit our photo gallery to highlights of the event.
Don't forget to follow us on Facebook to stay up to date about future events, great information, and photos!
Donations are still welcomed!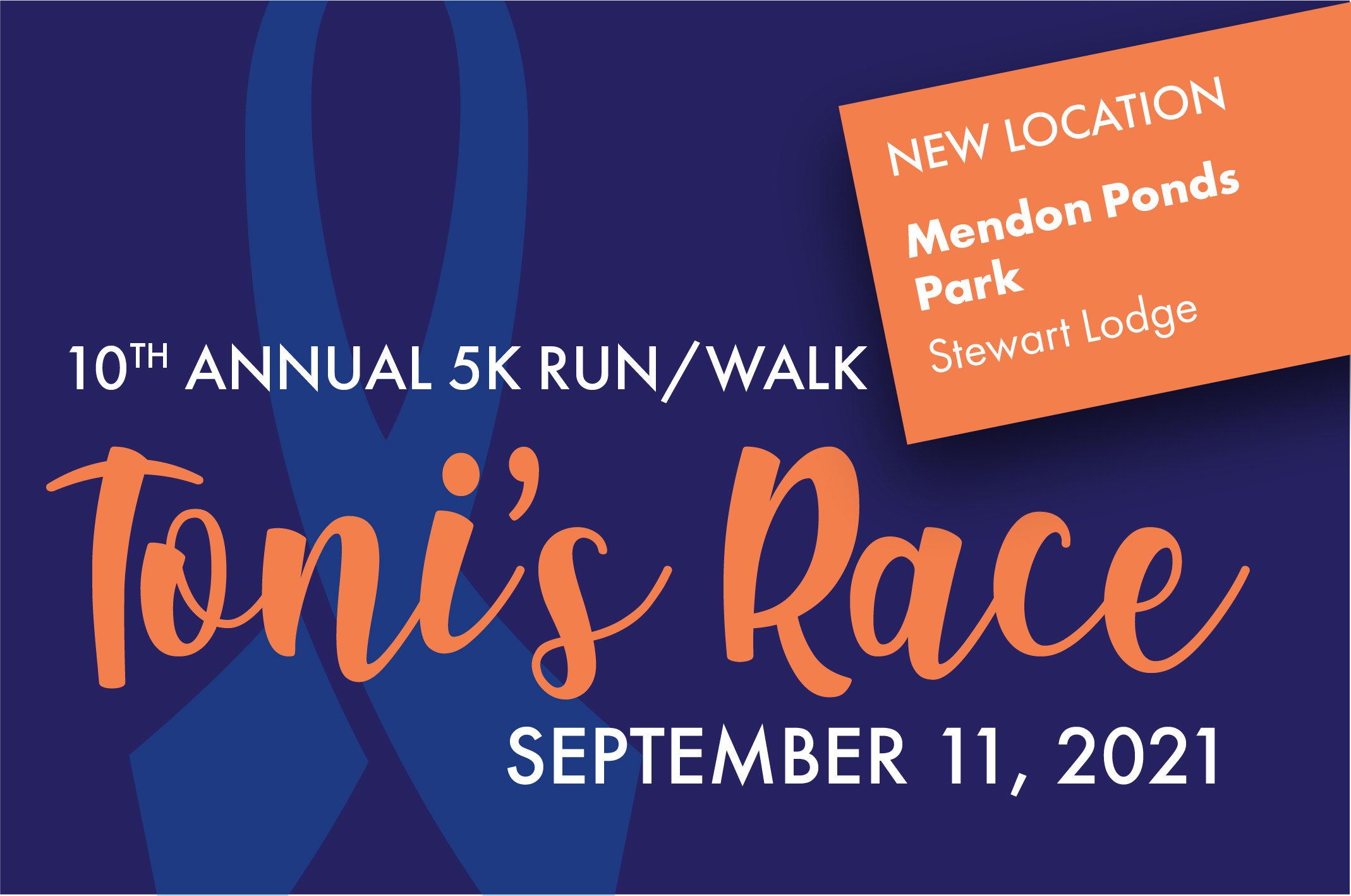 Toni's Race Registration is Closed!
On September 11, 2021 our 10th Annual 5k Walk/Run fundraiser event – Strollin' for the Colon's "Toni's Race" was held. Event was held at Stewart Lodge in Mendon Ponds Park.
Stay tuned for more info about our next event! Click on the events page below to learn more.
**As a reminder, our organization is dedicated to the health and safety of our community members. We will be following all CDC recommendations for Covid-19 safety out of respect for all of our community members currently undergoing cancer treatment, and cancer survivors.
A giant thank you to all of our volunteers, staff, and sponsors for this event. We appreciate you! If you are interested in learning more about being a sponsor, or volunteering for our event click here
Events Page
View our Gallery of Past Races
"Oh my goodness, it was such an honor to be there once again this year, especially with our extended family. Thank you so much for all you do!!! XOXOXO".

– Krissie DiMeno
View Photos