Grants & Awards
Our goal is to fund local research that improves the fight against colorectal cancer. We want to support innovative research that will have a positive impact for colorectal cancer patients.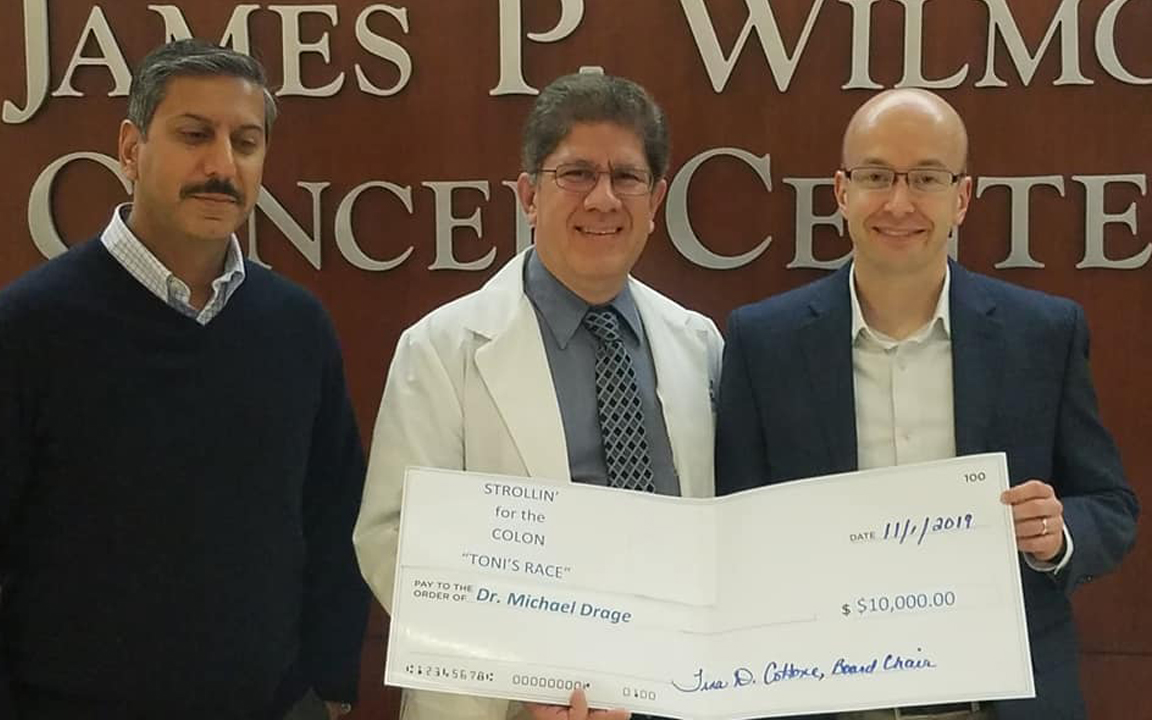 (left to right) Dr. Vivek Kaul, Dr. Arthur DeCross, Dr. Michael Drage
Funding for Research
We recently provided funding for the research efforts of Dr. Michael Drage, Assistant Professor of Pathology and Laboratory Medicine at the University of Rochester Medical Center.
We have also helped to fund other vital research efforts by:
* Dr. Jennifer Findeis-Hosey which focused on Lynch Syndrome, a common cause of hereditary colorectal cancer.
* Dr. Marcus Noel
* Dr. Christina Cellini
Recent Grant Awards
We have provided over $115,000 to local organizations that support our mission including:
Monroe County and Finger Lakes Public Health Alliance to promote colorectal cancer screening in the region

Causewave Community Partners to support their "Get Screened Finger Lakes" campaign

American Cancer Society's Hope Lodge

Wilmot Cancer Center Patient Needs Fund

Community education efforts of Wilhelmina Sizer, NP, in conjunction with The United Professional Barber and Cosmetologists Association, Inc. to utilize local urban barber shops to provide education focusing on the importance of African-American males getting screened for colon cancer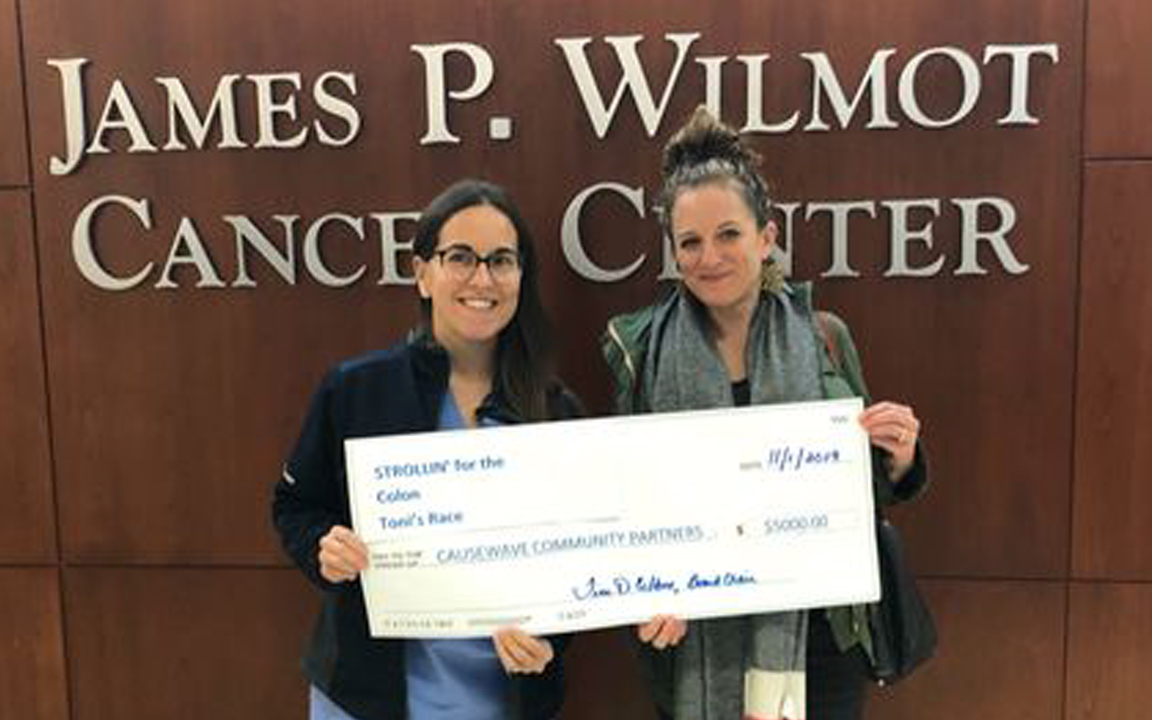 Dr. Danielle Marino and Causewave Community Partners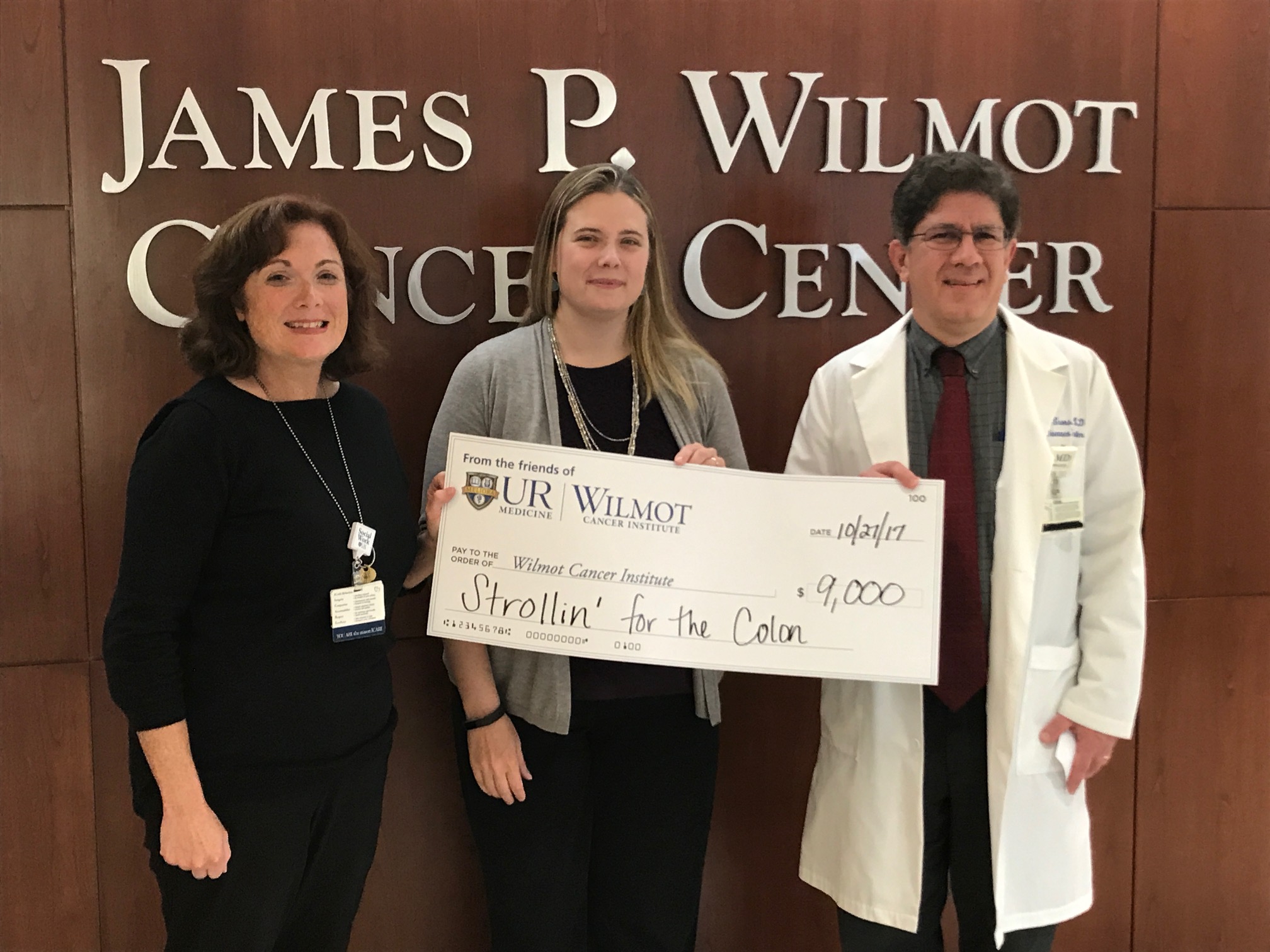 (left to right) Patrice Rodgers, Dr. Jennifer Findeis-Hosey, Dr. Arthur DeCross
Local Colorectal Cancer Support
Over the years, we have helped to fund many important research and community efforts in our continued fight against colorectal cancer. We welcome our partnerships with local community efforts, and researchers. If you are a medical researcher, or have a community effort that specifically targets colorectal cancer, we would love to hear more about your endeavors. Please contact us at StrollinForTheColon5k@gmail.com